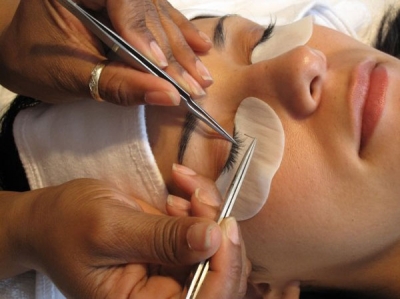 Our two-day intensive workshop places an emphasis on safety and hands on techniques that are assured to give our students a leading edge.
All workshops are instructed by Sherri-Yonette Wu an Advanced Aesthetician  of 18 years, Master Lash Stylist and Industry Leader. Workshops are private or semi-private, that will cover theoretical and practical instruction. Students will work on mannequins but will require a live model to advance.
Course Outline
Education on Eyelashes
Health and Safety
Work Area Preperation
Products and Tools
Preparation and Application of Eyelash Extensions
Client Customization
How to Perform Refills and Removals
After Care and Troubleshooting
To Obtain Certification
Student must pass written test
Student must complete 20 full sets with submission of photo's before and after eyelash application
An in-class successful application of eyelash extensions on a live model in the prescribed amount of time
Workshop Fees
$1,250 per student includes classroom instruction and kit.
A deposit of $250 is required at registration to hold your spot. Full payment of training must be completed one week before starting date of class.
Deposit is 100% refundable if cancellation is made 14 days prior to starting date of class. If cancellation is made after 14 days deposit will minus $50 administrative fee.